Coming into 2021 the stage was set for a banner year for strategic investments in the cannabis industry.  With 36 states and the District of Columbia with comprehensive medical marijuana programs and 15 of those state and Washington DC having legalized adult recreational marijuana use. With the pandemic putting revenue strains on other major states that will also likely take the route of legalizing adult use.  With a Congress and Administration pledging cannabis reform.  With MSOs estimated to have $1B in dry powder, along with an estimated $2B worth of M&A deals in the works.  And, most significantly, with major players now focused on strategic acquisitions, efficient operations and EBITDA, 2021 was predicted to be a banner year for the cannabis industry.  A banner year when an influx of liquidity will boost this cash-restrained industry toward its $35B potential as early as 2025. What's Trending Now in Cannabis Investing
As we move into the year let's take a step back now to summarize where we see the most advantageous of these predicted trends.
Rapidly Increased State-by-State Adult Use Legalization
Indeed, the industry is living up to these promising foundational developments as we progress into 2021.  The passage of Adult use in New Jersey sent a strong message to all neighboring states.  The slow to adopt states of Maryland, Connecticut, Delaware, and New York and Rhode Island are all primed to quickly address Adult Use legalization now. What's Trending Now in Cannabis Investing
Accelerated Actions on the Federal Level
There are many predicting that historic reforms of Federal cannabis laws will happen quickly on the heels of the election results.  Ben Cahill, COO of Pure Jamaican, a company on a mission to become the world's leading supplier of competitively priced, precision cannabinoid active pharmaceutical ingredients, states it this way:
"The Democrats control of all branches of government now puts a timeline for Federal cannabis legalization in the US within 2 years of Biden taking office.  The reason a 2-year time frame is key, is that two years into Biden's Presidency there will be midterm elections for the House and the Senate.  There is a risk that the Democrats could lose control of either the House and / or the Senate, making legalization efforts more challenging.  To eliminate this risk, the Democratic Party will push through cannabis legalization in the first two years of Biden's Presidency.

This is an incredible moment to enter the cannabis industry.  Once Mexico and the US legalize, the three largest cannabis markets on the planet will all be neighbors – Canada, US, and Mexico.  Mexico will be a huge winner as companies in the US will outsource manufacturing of finished goods to Mexico for import to the US in addition to Mexican companies servicing their own domestic market."
The company sees being set up to handle the pharmaceutical as well as cannabis demand for high quality products in both the U.S. and Mexico markets as a distinct advantage.
Others, though, believe that a drastic step like removal of the filibuster would be needed in order for such legislation to be brought to a vote, and Mitch McConnell and the Republicans are not likely to go along with such action. Also, with all that President Biden has on his most pressing agenda, cannabis may not be an issues he wants to tackle immediately, leaving full legalization to remain several years away. What's Trending Now in Cannabis Investing
As a minimum, analysts are expecting some version of the act entitled Strengthening the Tenth Amendment Through Entrusting States (STATES) Act to be passed in relatively short order.  While this Act does not legalize interstate commerce in cannabis it does officially sanction the legitimacy of state cannabis legislation.
Cannabis As An Aid to Treating COVID-19
Just as anti-inflammatory properties in certain cannabinoids may help in the treatment of certain types of cancer, positive results may be found for COVID-19 as well, as a score of research groups across the country are now rapidly conducting studies. 
Cannabis-Infused Beverages a $5.8B Market in 2024
With strategic partnerships being formed among cannabis companies and Big Beer and Craft brewers alike. And with CPG companies such as Ocean Spray forming incubators for cannabis-infused product development, the Disrupting Drinks report by Prohibition Partners in 2020 estimated that that the global cannabis drinks market will be worth $5.8B by 2024.
Global Opportunity
Since the United Nations Commission on Narcotic Drugs removed cannabis from the strict schedule under the Single Convention on Narcotics, the pace of legalization for cannabis and cannabinoid drugs has accelerated on a global scale.  The global Cannabinoid drugs market is segmented into the following regions: North America, Latin America, Western Europe, Eastern Europe, Asia-Pacific Excluding China & Japan, China, Japan and the Middle East and Africa. North America is dominant in the global cannabinoid drugs market mainly due to the high presence of top players and huge investments being made for cannabinoid drugs development. In North America, particularly the USA holds a dominant position. Economic conditions in the APAC region are set to drive the cannabinoid drugs market to new heights. The European cannabinoid drugs market is the fastest growing market due to a changing legislative climate. Growth in the Middle East and African region is expected to be considerably less when compared to the other regions. However, developed economies, such as Australia, will witness highest growth rate in the cannabinoid drugs market.
Comprised of 42 countries, 650 million people, 10 LATAM countries have legalized cannabis for medicinal use, 3 have decriminalized it for adult use. Over 40 licensed producers throughout the region enjoy the competitive advantages of prime real estate with ideal growing conditions, exceptional climate appellations, sunshine and water resources.  Among the advantages, though, the overarching factor is the price of labor.  It is estimate by Green Fund that the LATAM potential to produce cannabis in commercial quantities will be nearly 80% less than the rest of the world.
It is questionable if any other country has ever been associated with cannabis the way Jamaica has been viewed throughout the world.  Deep roots in cannabis stretch back for over 100 years, with Bob Marley becoming Jamaica's most notable international icon.  Jamaica was one of the first LATAM countries to decriminalized cannabis – as early as 2015.  Also, in 2015 came the establishment of Jamaica's Cannabis Licensing Authority (CLA) that began the regulation and licensing of legal cannabis businesses in the country.  International cannabis commerce for Jamaica began in 2018 with the first shipment of medical-grade extract to Canada.
Legal Marijuana in Mexico
Of the potential of LATAM the country that stands out that is poised to become the largest single cannabis market in the world is Mexico. Last November the Mexican Senate passed cannabis legalization ahead of a deadline set by the Mexican Supreme Court.  A final House vote must be conducted by April of this year, when Mexico's 121M residents are finally expected to have legal access to small amounts of cannabis.  We are all now in the process of analyzing what opportunities and challenges this represents to U.S. and Canadian presence in the international marketplace.
SPACs in Cannabis
Statistics prepared by the leading cannabis industry research firm, BDA Analytics, show U.S. cannabis sales to have reached $15B in 2019, and are still on a pace to grow to $35B by 2025.  2021 is predicted to be a banner year as legalization nationally draws closer.  If not the election of a presidential administration that campaigned on cannabis law reform, it is likely that passage of the SAFE Banking Act will be an aggressive step forward on a national basis. Coming out of COVID-19 all states are facing unfathomable revenue shortfalls and will be scrambling for more sources of tax revenue.  This places renewed pressure on local jurisdictions to look to the revenue-generation/employment-creation potential of cannabis cultivation/ production/sales.
While this is the setting for the potential of cannabis in 2021, its national legal status continues to keep VC, institutional investors and private equity money away from the industry.  This puts the use of SPACs in the limelight for cannabis companies in the U.S. to access capital over traditional sources and in order to pursue the path of going public.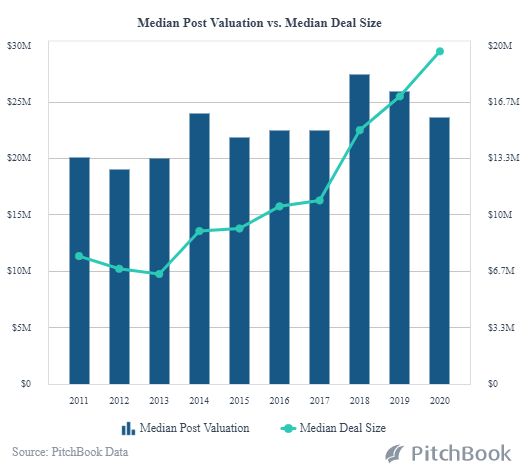 While M&A in the cannabis industry has not quite lived up to pre-COVID expectations, 2021 is projected to be a banner year as more operators turn to SPAC sponsors for raising capital.
Where Does CBD Stand?
The first and second most abundant of the cannabinoids from the marijuana plant are tetrahydrocannabinol (THC) and cannabidiol (CBD). CBD has certainly become an overnight success story in the area of self-prescribed medical treatment. It has attracted large scale investment from global companies such as Constellation Brands and Altria Group.  Projected to reach a market size as large as $22B by 2022, according to the Brightfield Group, CBD is still a cannabis product category beset with regulatory problems.  Fits and starts are characteristic of the marketing efforts of CBD companies to date due to the vagaries of the laws in state and local jurisdictions.  Consequently, none of the companies attempting to establish national brands have risen to the level of market leadership.  Yet, predictions are still strong that these hurdles will be overcome and consumer demand will pull this facet of the cannabis industry to its full potential.
Active Pharmaceutical Ingredients (APIs)
But, THC and CBD are just two of the approximate 144+ cannabinoids that can appear in trace amounts in a marijuana plant.  Many of these cannabinoids are soon to be making their way as Active Pharmaceutical Ingredients (APIs) in pharmaceutical medications for the treatment of chronic pain, glaucoma, epilepsy, and the growing body of research in the treatment of HIV/AIDS, Lupus, and MS.  Along with this are promising developments with anti-proliferative effect on different types of cancer cells. And, cannabinoids as APIs are also being introduced into medications that hold the promise of reducing the dosages of opioids and prompting the discovery of treatments for Alzheimer's Disease. What's Trending Now in Cannabis Investing
In the early 1990's the endocannabinoid system in the human body was discovered that controls critical biological functions such as pain, memory, sleep and immune functions.  Since then, pharmaceutical manufacturers and research facilities have been attempting to work around the policies of government restrictions to be able to conduct meaningful research on the effects of various cannabinoids when they bind to receptors in this internal human endocannabinoid system.  Most recently, however, with the popularity of cannabis legalization growing around the world and with the lure of lucrative legal markets that have emerged, governments are fast-tracking the legalization processes relating to pharmaceutical-grade cannabis production and R&D. What's Trending Now in Cannabis Investing
Four years ago the U.S. FDA approved GW Pharmaceuticals' drug Epidiolex for the treatment of a rare and severe form of childhood epilepsy called Dravet Syndrome.  That landmark decision marked the first time a medication that contains a cannabinoid derived from marijuana was approved by a US federal agency.  That has prompted other major players in the pharmaceutical industry to look for ways to develop cannabinoid-derived medicines, as well as safe and effective consumer products. What's Trending Now in Cannabis Investing
Future of the Largest Market for Cannabis
According to the GMP compliance consultancy PharmOut in their Industry Growth Predictions for 2020- 2025 the global demand for cannabis, medical and recreational, is increasing consistently at a growth rate of 17% to 23% per annum.  And, while true medical-grade cannabis will be influenced by supply/demand and cost pressures as well as by stringent cultivation, processing and export regulations, it is not unreasonable as some analysts predict for the global medicinal cannabis market to eventually reach $650 billion – making it the third largest worldwide market after oil and arms.
Driving the Pharmaceutical Cannabis Market
These are the primary drivers boosting the burgeoning growth of the cannabinoid-based pharmaceutical drug market.
The surge in the number of physicians authorizing medical cannabis because of increasing clinical and empirical evidence and the growing number of patients looking for more natural alternatives to traditional drugs.
Baby Boomers and Millennials with more liberal attitudes toward cannabis and the experimentation with various forms of alternative remedies.
Rising tide of opioid abuse requiring an effective replacement medication for the treatment of chronic pain.
Continuing legislation changes across the globe spurring cannabis demand in its various forms.
The rapid advancement of technologies that has led to:

The ability to discover and extract rare cannabinoids from marijuana plants.
Progress in the creation and production of cannabis drug discoveries.
Mitigating Risk and Maximizing Upside in this Investment Space What's Trending Now in Cannabis Investing
The evidence continues to mount that pharmaceutical cannabis is the future of investing in the industry, however many cannabis companies claim to be "medical cannabis" companies, often making it difficult for investors to tell the real players from the pretenders.  Here is the approach we take with our clients for risk mitigation prior to presenting cannabis investment opportunities:
First, we ascertain if the company and founders have backgrounds in pharmaceutical or cannabinoid-based science. Without this background the chances of success are greatly diminished.
Second, we ensure that the company is familiar with and focused on meeting EU cGMP requirements for pharmaceutical grade APIs. If they are not, we move on because the lower quality "medical grade" companies are a dime a dozen, and destined for commoditization.
Third, we assess the regulatory regime in the company's home market, and in the target markets. And, we analyze the ability of the company to scale in context of near, medium and long-term market expansion as new major international markets come online. In our opinion it is critical for a properly positioned pharmaceutical cannabis company to have the ability to scale rapidly in order to capitalize on the massive global market potential.
Investor Takeaway
Key segments of the cannabis industry are, indeed, living up to promising foundational developments predicted for 2021.  As a result of the November election, 36 states have now legalized cannabis with Adult Use now legal in 15 of those states. Federal legalization measures continue their slow progress through the U.S. Congress. The industry has matured to the point where major players are now focused on strategic acquisitions, efficient operations and EBITDA.  And, MSOs are estimated to have $1B in dry powder, along with an estimated $2B worth of M&A deals in the works as this formerly cash-restrained industry advances toward its $35B potential as early as 2025.  Of the segments of greatest potential, we are focusing on the leading role medical grade cannabis will play in the future of the industry.  And, we are watching to see if SPACs will have the same dramatic impact in cannabis that they are bringing to the other less regulated industries – as a quicker route to public markets than have been previously available in the U.S. cannabis industry. What's Trending Now in Cannabis Investing
How We Can Help
The critical factors in assessing the potential of the array of opportunities in the industry still rely on careful execution of the basics of investment analysis:
Due diligence for understanding the full scope of the business in the industry segment being targeted.
Analyzing the preemptive nature of the target's business model.
Determining the soundness of the financial statements, particularly in cases where they are yet to be audited.
And assessing the zeal of the team charged with the task of growing a company into a multimillion-dollar operation.
At Highway 33 Capital Advisory we excel at structuring deals to meet client investment strategies in emerging 2021 opportunities with our core expertise in Cannabis along with other highly regulated markets in the fields of Pharma, Biotech, Healthcare, Agtech, Clean/ClimateTech, and CBD/hemp companies. We specialize in thoroughly vetted companies looking to drive growth and enterprise valuations through M&A, non-dilutive debt financing and/or capital investments ranging from $5M to $100M+.
Let's talk about putting the power of this expertise to work for you as a Sell or Buy-side client.