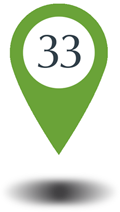 Canna Hemp
Debt Fund
Cannabis Capital Markets
Cannabis Capital Markets & the Highway Edge.
Highway 33 Capital Advisory Cannabis capital markets
Cannabis capital markets are constrained in a way that does not reflect industry potential.
Even with Federal legalization for Hemp there is still uncertainty and hesitation by large capital sources to provide both debt and equity.
At Highway 33, we see these challenges daily in our role as investment-banking intermediaries funding growth companies in the cannabis/hemp markets via debt, equity and M&A transactions.
Our business gives us insight into potential solutions. And opportunities.
There are limited sources for debt and equity, however the primary source for capital is through high net worth investors with very few institutional sources of capital.
We see a large opportunity to fill our pipeline with those sources for both debt and equity placements.