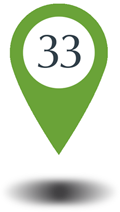 The Highway Edge.
highway 33 industries Solutions that come from everywhere, start here. With a multi-disciplinary team who connects opportunity to capital where others can't.
Get the Highway EDGE on vital markets for your portfolio.
Highway 33 is a capital advisory firm capable of handling global transactions. We thrive in fiercely competitive, highly regulated industries. Including but not limited to pharma, biotech, healthcare, cannabis, CBD/hemp and ancillary technology companies.
Latest trends in pharma, biotech, healthcare, cannabis and more.
These worlds are rapidly changing. Get the edge here and look for updates in our weekly blog.