Advisory
PPMs, CIMs,
Executive Summaries
Pitch Decks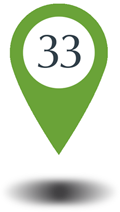 PPMs and CIMs: The Highway's roadmap to success.
highway 33 cimsTo make sure everyone gets to the right place, we start with a "map." We develop Confidential Information Memorandums (CIMs) for investors. Essentially, it's a roadmap leading the way through a company's business plan. A holistic account of the company's operations, its business and cultural environment, and final destination of revenue growth and profitability.
Profitable exit plans.
The essence of a successful plan, however, is achieving objectives within the resources available. And, when the plan calls for those resources to be expanded, the Memorandum provides the roadmap, leading investors toward a profitable exit.
When developing our Memorandum, we look for clearly defined objectives and realistic strategies, and sound financial planning (attainment of free cashflow). We also gauge the commitment of company management. Ensuring they are willing to execute a plan that's as prepared for managing uncertainties as it is for achieving success.
Executive Summaries.
What's the opportunity? Is it scalable? Is there good, risk-mitigated ROI potential? And, who's the management team that will deliver it? We provide sell-side investors an incisive summary to help them assess their opportunity's value in the context of investment objectives.
Pitch decks.
The goal of the deck is to present a well-reasoned pro forma based on realistic assumptions. And accurate numbers. By the time the sell-side investors in our network request a pitch deck, the road to success is coming into focus. We'll help you create a pitch deck that has what it takes to engage the right investors and seal the deal.
Financial Modeling for growth.
It helps to know what growth will look like. Financial modeling is an effective tool. We assess a company's current financial position to develop financial models, valuation reports and financing plans. Establishing data-driven KPIs in support of a company's growth strategy.
The first step toward growth is taking the right road: Highway 33.
For Your Custom-Tailored Investment Advisory Services >>>