Advisory
Board Member Recruitment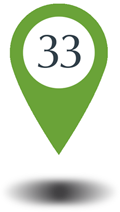 The Highway Edge: Identify and Recruit Talented Board Members
highway 33 board member recruitment A Board of Directors should be in place at or around the time of the first institutional financing.  But, don't wait.  An outstanding Board of Directors adds value.  With their balance, foresight, market savvy and objectivity, directors expertly guide company growth with the Big Picture in mind.
Recruiting a great Board starts with a process just as critical as that for hiring a senior executive.  Our process:
We ruthlessly examine company needs and objectives.

For young companies we often determine skill sets lacking that an experienced, knowledgeable executive can fill. Executives will know your company's market segment.

We clearly define the expectations of Board Members.

Organizations continually face new opportunities and threats unique to their industries. The Board will be on alert for information, within their proven networks, that could favorably or adversely affect the company. Within day-to-day operations, Board members will effectively mentor and motivate your most talented individuals.

We find candidates absolutely capable of supporting company strategy and vision.

A key Board role is guidance that enhances company strategy to ensure continued high performance. We find Board members that provide strategic insight and direction, encourage innovation, assimilate key trends and regulatory changes, evaluate decision options, and continuously challenge management on business growth.

Our candidates know crises and can prepare you for the unexpected.

Companies inevitably experience crises, as we all know well with Covid-19. The Board will help management deal with unexpected circumstances to minimize negative impact as well as, possibly, to find opportunity.

Our Board Members are passionate about your business.

Board members are ardent about company performance, both in absolute terms and as measured against peers. Passion will manifest in challenging and inspiring business judgement.
If you're looking to identify and recruit the right board members, Let's Talk.