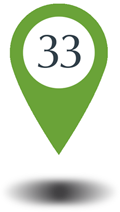 Highway Edge: Buy- and sell-side mergers and acquisitions, from $5M to $100M.+
Capital Structure Advisory Team. The Highway 33 Capital Advisory team provides the consultation and capital structure services to build leadership brands. In industries like biotech, pharma, AgTech and cannabis. Helping companies accomplish their goals through the acquisition of growth and expansion capital, M&A transactions, product licensing and distribution agreements.
How can you create value through M&A transactions?
M&A transactions require specialized expertise, knowledge and guidance to source the right deal and keep it from collapsing. Challenging in any industry, but in cannabis with its regulatory hurdles, experience and well-honed skills are vital.
Our team looks at what a prospect is really worth, identifies a valuation range, to ensure the buyer is not overpaying and seller's pro-formas are verifiable. In our due diligence, the valuation factors we consider critical include:
Strength of the market of the prospective investment
Quality of revenue and a path toward sustainable EBITDA
Quality of business assets
Compliance
Commitment of all parties involved to push the deal over the finish line