Investor Takeaway  What New Jersey's Recreational Cannabis Launch Means to Strategic Investors
The first adult-use cannabis licenses have now been issued with operations likely to begin in the fall this year. Currently, only 23 dispensaries are in operation in the state – from 11 operators – to service the 117,000 registered medical marijuana patients.  According to MJBizDaily New Jersey recreational marijuana sales will reach $775 million in 2022, growing to more than $2 billion a year by 2025 or 2026. Yet over 70% of the state's 564 municipalities have opted out of the adult-use program. Beyond our own experience in the state we turned to the law firm of Moriconi Flowers Ltd. for their perspective on what a strategic investor should know about the New Jersey market and what guidance they would provide their clients. The bottom line is that since the total number of licenses to be issued in the state is strictly up to the municipalities, it is imperative to start the process of strategic investment at the local level.
New Jersey Launches Adult-Use What New Jersey's Recreational Cannabis Launch Means to Strategic Investors
Last week (on March 24th) the five-member Cannabis Regulatory Commission (CRC) unanimously approved 68 conditional license applications for recreational cannabis cultivators and manufacturers, the first recreational cannabis business applications to be approved in the state of New Jersey. Eight of the approved applications are for manufacturing businesses, 60 are for cultivation facilities. Twenty-five per cent of applicants come under the microbusiness licensing category – certified Diversely Owned Businesses.
Prior to that the CRC began the dispensary license application process for Class 5 retailers. Cannabis Business Times reports that accepting applications opened at 9 a.m. March 15, and by 4 p.m. that day 172 applications had been received.
The NJ-CRC's executive director Jeff Brown said "We are on our way.  The first cohort of recreational cannabis entrepreneurs has been approved and we will be working with them to get them ready for annual licensing and to begin operations."
The applicants had to present written municipal approval to be in the recreational cannabis business. The CRC social equity program will be a strong influence on the outcome of the applications. According to the CRC guidelines:
Applicants will receive priority review if they are women-, veteran- or minority-owned businesses, or if they come from people who have been arrested for marijuana or live in municipalities with disproportionate rates of marijuana arrests or are economically disadvantaged. Microbusinesses, or those with 10 employees or fewer, will also be prioritized.  
Currently, only 23 dispensaries are in operation in the state – from 11 operators – to service the 117,000 registered medical marijuana patients. It will likely take at least until the fall before newly approved applicants are capable of opening for business.
According to CRC's website, Class 5 license types authorize retailers to purchase adult-use cannabis from licensed cultivators, manufacturers or wholesalers, and to sell those items to consumers in a retail store. The license applications for Class 5 retailers are accepted and reviewed on a rolling basis until indicated otherwise. In addition, the CRC has not established a limit on the number of cannabis business licenses available statewide. However, under current law, the number of adult-use cultivator licenses is limited to 37 until Feb. 22, 2023, when all limitations will be officially lifted.
Why New Jersey is a Hot Market What New Jersey's Recreational Cannabis Launch Means to Strategic Investors
Among the newcomers to the legalization of recreational use cannabis, New Jersey stands out for its potential, particularly as it stays ahead of developments at its big neighbor, New York. Recreational adult-use was legalized in November 2020, with a statutory mandate of launching this phase of the state's cannabis program in February 2022.  Delays in the legislative process moved that deadline to March 15. When the approval of adult-use applications finally began, analysts are predicting the state can reach $2 billion in annual cannabis sales by 2025. This is predicated on the state lifting restrictions in February 2023 and may well depend on just how quickly New York implements its own adult-use legalization. A strong indication of just how much interest the state is attracting from MSOs is the sizzling hot market for retail and industrial cannabis real estate ahead of the opening of adult-use sales.
According to MJBizDaily New Jersey recreational marijuana sales will reach $775 million in 2022, growing to more than $2 billion a year by 2025 or 2026. Medical marijuana sales are expected to peak by 2023 and then begin a decline.  MjBizDaily noted that this decline in medical sales after recreation use was approved is the trend that has been the case in most adult-use states.
There is no actual cap on the number of licenses that can be issued in the state. It is entirely up to each municipality as to how many licenses and what type of licenses they issue – that fall into the categories of Conditional licenses (where the applicant has not secured a place of business), Annual licenses (where the applicant has secured their business location, has "site control"), and Microbusiness licenses (the category for the social equity programs of the state and each municipality).  For instance here is how the statute is written in Jersey City:
How many licenses are permitted in Jersey City? There is no cap to the maximum number of licenses permitted in Jersey City. Instead, Jersey City is regulating the location and proximity of Cannabis Establishments and Distributors through zoning. Class 1 to 4 licenses are limited to certain zones. Class 5 licenses are limited to certain zones and in addition are typically 600 feet from one another. Other distance restrictions apply. For example, the main entry of a cannabis retailer cannot be located within 200 feet (§ 345-60.5. – 4.C.2.a) of a school.
Additionally, as specified by CRC:
Awardees shall not be authorized to add any owners or principals that were not disclosed on theapplication until after the permit is issued.
Awardeesshall not be authorized to enter into any management services agreements that were not  disclosed in the application for two years following the
The awardee shall not transfer majority ownership interest in the Alternative Treatment Centers (ATC) until they have operated for at least two years under the permit of endorsement issued in accordance with the award.
It is critical for a dispensary applicant to have "local approvals" and can prove that they "have sufficient supply for their medical customers first and foremost." Those with medical licenses have the competitive advantage of providing delivery services.  Such services are not prohibited even in opt-out markets within the state.
What this Means to Strategic Investors What New Jersey's Recreational Cannabis Launch Means to Strategic Investors
We at Highway 33 are active in the New Jersey market. But we also wanted to get the perspective of a legal firm with substantial and broad experience in this and other markets along the densely populated Northeast corridor from Pennsylvania to Boston.  We found the law firm Moriconi Flowers Ltd to have that kind of successful experience.  In an interview with Justin Moriconi we discussed factors strategic investors should know about the present and future of the New Jersey cannabis marketplace.  Mr. Moriconi is co-founder of the firm that has the stated objective of providing large-firm services with personalized attention. And he is an influencer in the medical cannabis space in his role as Co-Chair of the Philadelphia Bar Association Medical Marijuana and Hemp Committee. The firm prides itself not only on the hundreds of millions of dollars in value it has helped add to the industry, but also on the level of employment their work has generated in the industry.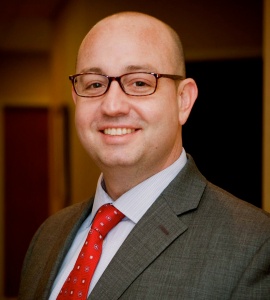 Mr. Moriconi sees great potential in the New Jersey cannabis market. In addition to the 9.3 million residents in the state, he points out that there are over 116 million visitors to the state each year.  "Yet to this point in time," Moriconi says, "over 70 per cent of the 564 municipalities in New Jersey have opted out of the granting any of the 6 types of licenses in the adult-use program. This includes many of the state's major metropolitan areas and tourist destinations." He feels, however, that there is great, untapped potential that can be realized even in those markets that have initially opted-out.
"In the markets that have opted-in an investment in a new business faces stiff, established competition. Fresh, uncluttered markets can be found in those municipalities that have opted-out." The firm is currently tracking an opt-out city in a large metro that is on the verge of converting to open up adult-use.
According to Moriconi, "For strategic investors, outright purchase of a license in most cases is not possible since an operator must be in business for a one year before a large percentage of the business can be sold." (In any sale five per cent of the ownership of a cannabis business much remain in the hands of a New Jersey resident.) Options to consider, instead, range from working with a municipality to open a license category to offering debt financing, in the form of real estate construction loans, and/or equipment loans." The bottom line for an investment in the state at this point in time is building a brand starting at the municipal level. He concludes, "It is essential to start at the municipality level, working with such resources as local zoning lawyers, solicitors and appraisers to obtain property to substantiate a commitment to the community for the prospect of increased tax revenue and employment."
How We Can Help
This assessment from Moriconi Flowerrs Ltd. reveals the importance for investors to utilize the resources of firms experienced with the nuances of the New Jersey market. The approach we take with our clients for risk mitigation prior to presenting them with investment opportunities in New Jersey and any of the other markets across the country in which we have experience is this: evaluate the prowess and the passion of the prospect's executive team, assess the competitive advantage of the company and how quickly it can scale for growth, and determine just how well they are ready for the regulatory regime in their home and target growth markets. We take these steps before presenting the company to our extensive network of pre-qualified investors.
At Highway 33 Capital Advisory we excel at structuring deals to meet client investment strategies in emerging 2022 opportunities with our core expertise in Cannabis and other highly regulated markets in the fields of Pharma, Biotech, Healthcare, Agtech, Clean/ClimateTech, and CBD/hemp companies. We specialize in thoroughly vetted companies looking to drive growth and enterprise valuations through M&A, non-dilutive debt financing and/or capital investments.
Let's talk about putting the power of this expertise to work for you as a Sell-side or Buy-side client.