Software as a service (SaaS) has enjoyed significant growth as a market over the past decade, with more and more businesses and consumers making use of cloud-powered solutions to run apps and services. The Usage of Artificial Intelligence in SaaS
Today, new pressures are shaping the SaaS ecosystem, with artificial intelligence (AI) arguably being the most impactful and disruptive of the bunch.
Here is a look at how AI is already unleashing the true potential of SaaS and what features it is making available to the mainstream today which would have been impossible to offer just a year or two earlier.
Customization
There are growing expectations surrounding the provision of bespoke experiences that are tailored to the needs and habits of individual users, and with the help of AI in software development, it is simpler for SaaS to meet this demand. The Usage of Artificial Intelligence in SaaS
AI has been especially impactful with regards to enhancing the natural language processing abilities of SaaS software, allowing apps to adapt to user behaviors and habits rapidly, and without the need for extensive reworking at the back end by developers. Machine learning algorithms allow apps to get better at serving the requirements of users over time, making on-the-fly customization and personalization a breeze to offer.
Support
Another labor-intensive aspect of running software in the cloud is the need to provide support for users so that you can troubleshoot problems and answer any questions that they might have. AI is being used to automate the support process, with the widespread adoption and ever-improving sophistication of chatbots being the best example of this.
Rather than needing a whole team of human workers on hand around the clock to field questions, AI-fuelled chatbot solutions can provide in-app support with no additional overheads at any time of the day or night.
This does not mean that human customer service agents can be eliminated entirely; rather AI helps to augment existing support resources and give businesses more flexibility when handling common complications. There is even growing support for chatbot amongst consumers, showing that SaaS is helping to normalize this aspect of digital services.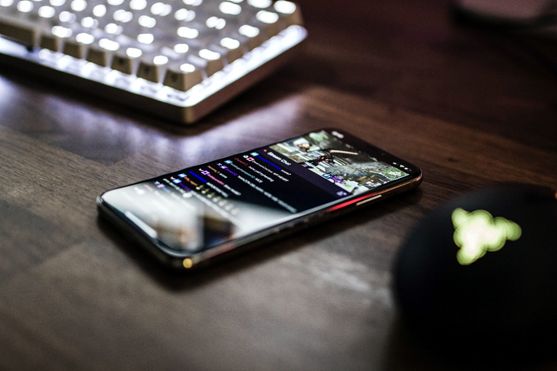 Analytics
SaaS solutions can be used to generate a huge number of data points relating to user behaviors and actions, but the process of analyzing these vast volumes of information manually to draw actionable conclusions is almost impossible. AI can, therefore, be invaluable as a means of providing excellent analytical capabilities that not only let you digest data after the fact but ultimately use it to predict how things will play out in the future.
In turn, this allows for flaws in the software to be ironed out before they lead to user dissatisfaction and disengagement while ensuring that the valuable data which flows from each app does not go to waste.
Security
Security has always been a concern in the digital sphere and is even more pertinent now that the majority of apps and services are being migrated to the cloud rather than installed or hosted locally.
As with data analytics, the challenge of facing up to the ever-evolving security threats that face SaaS solutions is almost insurmountable for human experts alone. However, AI offers up the answer in the form of security platforms that are not only ever-vigilant to existing risks but also capable of learning from and adapting to new threats as and when they emerge.
The IT security industry is large and still growing, but AI promises to make defensive services not only more effective but also more affordable, as well as ensuring that they are as widely available as possible.