Highway 33 Capital Advisory, a leading financial advisory in the legal cannabis industry, announces transacting non-dilutive debt financing in the amount of $6,000,000 for exclusive client, MEDfarms of Michigan. Non-Dilutive Debt Financing for Large Michigan Operator
MEDfarms is a vertically integrated operator with award-winning premium cannabis products sold through their own four locations in Bay City and Battle Creek, and at over 150 additional provisioning centers throughout the state.  Popular brands include Hyman products, Fire Creek, and Hashish Boyz, sold through their Dispo provisioning centers.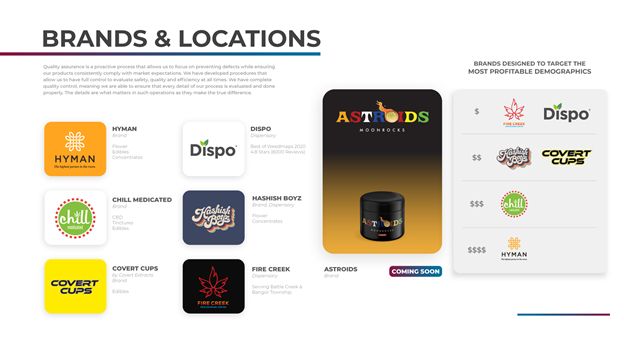 MEDfarms has successfully bootstrapped its growth, doubling revenue every year since being founded in 2018.  With the addition of the debt funding, MEDfarms will continue building out cultivation, cGMP processing and retailing facilities and add key personnel to support the continued demand for their award-winning products.  Those awards include: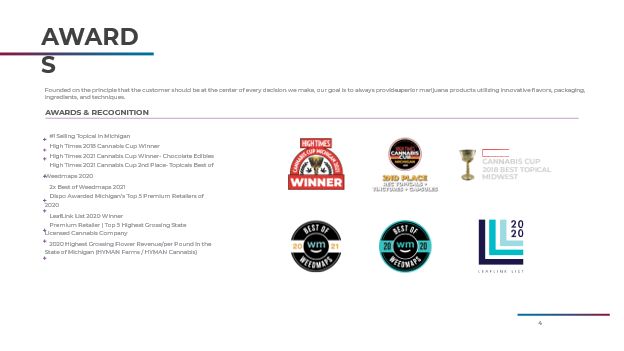 MEDfarms' strategy is to strengthen its vertical operation in Michigan and become a Multistate Operator Non-Dilutive Debt Financing for Large Michigan Operator
Highway33 was instrumental in assessing the Company and it's financials prior to preparing diligence materials for the underwriters review. This streamlined the process and enabled MEDfarms to secure debt financing terms that are below market rates for a vertically licensed cannabis operator.