Published 4 days ago on Maine's Legal Marijuana Stores Are Effectively Displacing Illicit Market, State Report Finds
By Kyle Jaeger
Maine marijuana regulators say that the launch of an adult-use cannabis market in the state has already exceeded expectations when it comes to driving down illicit sales. Maine's Legal Marijuana Stores Are Effectively Displacing Illicit Market, State Report Finds
The Office of Cannabis Policy (OCP) released a report on Monday, based on a first-ever survey of about 2,000 residents. Among its key takeaways is that providing adults with access to licensed marijuana retailers is having the desired impact of undermining the illicit market.
With respect to past-month cannabis consumers, 64 percent of respondents said they obtained marijuana products from licensed retailers. OCP said that the "current illicit market has diminished more than expected," compared to other state cannabis programs.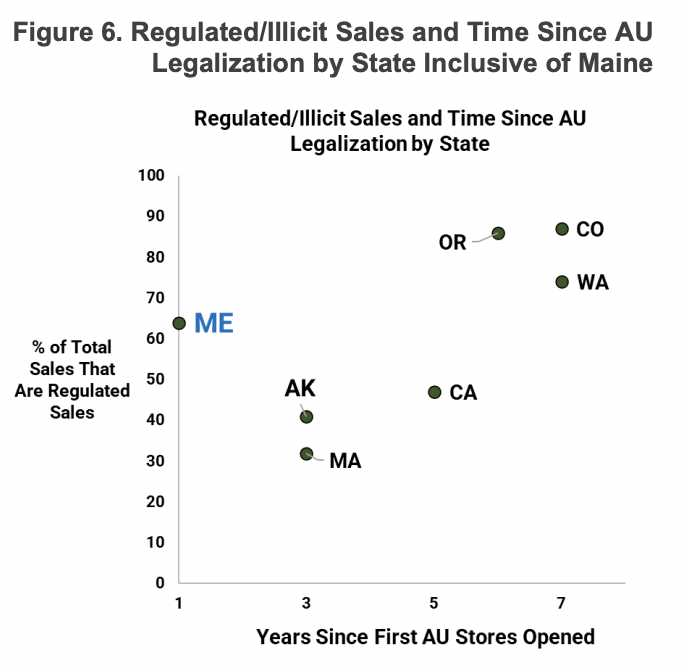 "We found an estimated overall upshift in the regulated market between January of 2021 and November/December of 2021 of approximately 12 percent," the report, conducted by Advocates for Human Potential for the state, says. "Interestingly, we found that those who prioritize their source of cannabis highly and those who are younger are more likely to use adult-use stores for their cannabis and to have shifted to adult-use stores from other sources since January of 2021."
Legal retail marijuana shops launched in Maine in October 2020, and the state has since reported significant sales.
"The findings in this report point to policies and practices that promote and preserve public health and safety, while allowing legal businesses to compete," OCP Director Erik Gundersen said in a press release. "The findings of this report serve as an excellent baseline for us to measure the continued evolution of our programs."
"We are pleased to release this report that highlights the successful launch of Maine's adult use market," said OCP's Erik Gundersen. "The findings in this report point to policies & practices that promote public health and safety, while allowing legal businesses to compete." https://t.co/ENE1pYQgIK

— Maine Office of Cannabis Policy (@MaineOCP) June 13, 2022
"OCP strives to be a model of good governance for the cannabis industry," he said. "In addition to continuing research and producing reports like these, OCP will be conducting broader stakeholder outreach to empower industry and community participation in this goal."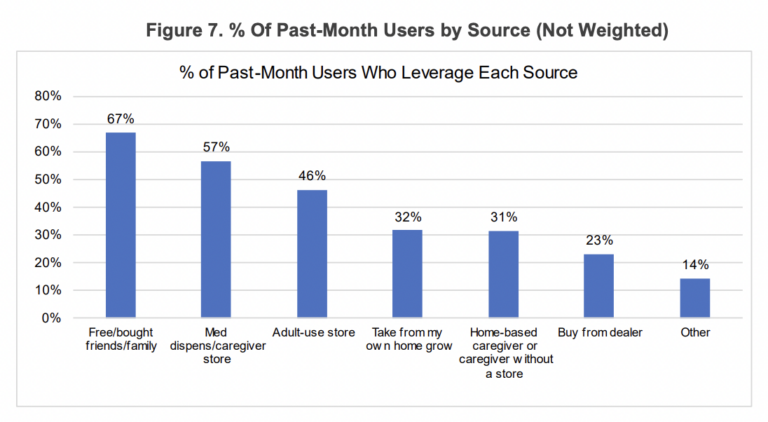 A geographical analysis of survey responses based on zip codes further found that people who lived closer to a cannabis shop were more likely to seek out marijuana from the regulated market, rather than run the risks associated with illicit transactions.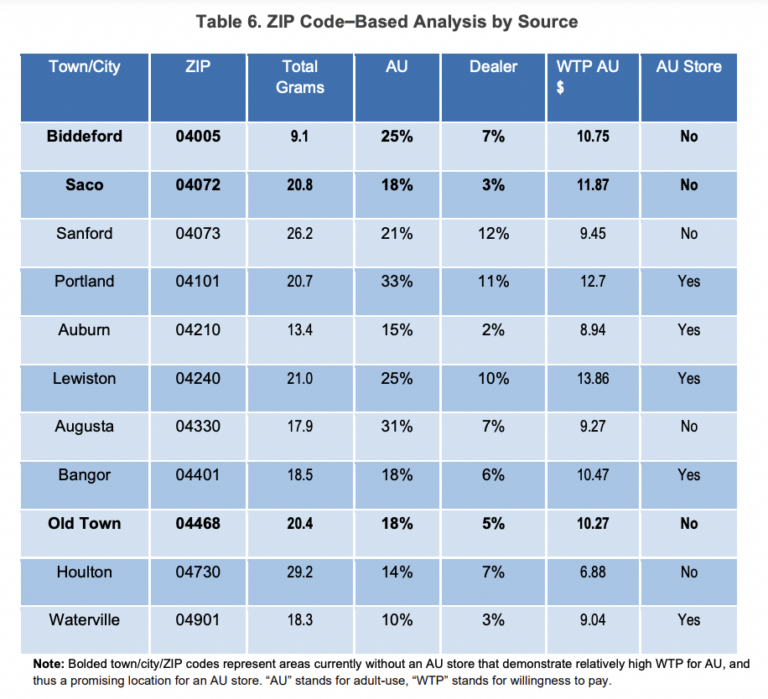 Additionally, the report says that people who purchased their marijuana from licensed stores were no more likely to have a cannabis use disorder or drive while impaired. A relevant, recent study found that people in states where marijuana is legal are less likely to report driving under the influence, which the authors suggested may be related to public education efforts and labeling requirements that commonly accompany cannabis policy changes.
"Make no mistake, the findings of this report show that the implementation of the adult use market in the state of Maine may be considered an achievement in both public health and cannabis policy," Dr. Michael Sofis, principal investigator of the study, said.
Outside of Maine, the governor of California recently unveiled an updated budget proposal that calls for the elimination of the state's marijuana cultivation tax and revised cannabis tax revenue allocations, in large part to further stamp out the illicit market.
A study released in 2020 found that local bans on marijuana businesses in California are helping the illicit market to thrive and are depriving the state and municipalities of tax revenue that could help offset economic losses caused by the coronavirus pandemic.
As more U.S. states move to legalize marijuana in some form—and neighboring Canada's cannabis market matures—demand for illicit marijuana from Mexico continues to drop, a recently updated report from Congress's research arm says.