With public support for legalization and states coming out of the pandemic in their own panic for increased tax revenues, the cannabis industry is exhibiting explosive growth.  The majority of states now have medical and, in many cases, adult use legalization in place and sources like Grand View Research project a US industry size of $33 billion this year, $84 billion by 2028. In this charged environment we thought we'd provide a review of the typical types of deals we have been transacting.  Here the senior members of our team sum up examples of our experience with M&A, Asset Sale/Purchase, and Debt funding, by providing case history insights. Lessons Learned from 2021 Cannabis Transactions
Anatomy of a Highway 33 Capital Cannabis M&A Transaction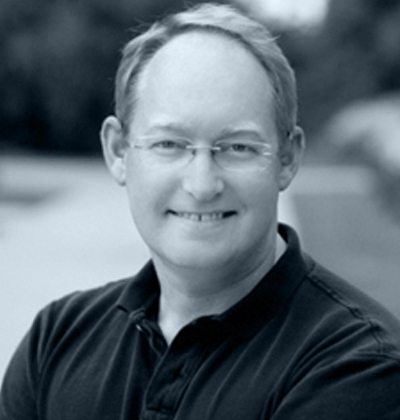 Leadership to market dominance typically does not happen by slow, steady organic growth. Trulieve just recently acquiring Harvest in a $2.1 billion deal to form the world's most profitable MSO substantiates that premise. The cannabis market is maturing rapidly regardless of the slow pace of federalization.  MSOs are leading the charge in the U.S. by having achieved scale, cleaned up their balance sheets, and stockpiling dry powder for roll-up acquisitions. These MSOs are now acting more like CPG companies in the maturing cannabis market.
As consolidation became the watchword coming out of the previous dark days of COVID-19 we find that, true to predictions, M&A transactions continue to gain strength and notoriety.  From the interest we are seeing among our clients, the increasing pace of M&A transactions portents more consolidation in the cannabis industry.  What does an M&A deal look like? Without actually naming one of our clients that has executed a successful M&A transaction, here is what we have found that led to closing a win-win M&A deal. Lessons Learned from 2021 Cannabis Transactions
The Seller
The highly regarded reputation of the seller had been established in the prominent city in which their provisioning center (dispensary) was located in Michigan.  This was accomplished by the education and the quality products they provided the medical marijuana patients they served over the years. Their aspiration now was to achieve state licensing for not only Provisioning Centers, but also to become a vertically integrated operator qualifying for cultivation and processing licenses and recreational sales licenses as well. This in order to expand their market ahead of the passage of Adult Use in the state while still retaining a majority ownership position in the final transaction in preparation for a potential RTO. Lessons Learned from 2021 Cannabis Transactions
We guided them through the full licensing process performing tasks for them varying from creating business plans for each of their separate operational entities, as was required in the Michigan licensing process, to helping them produce pro formas, write personnel manuals, develop operational and security procedures. Once licensing was successfully achieved we then prepared the company for presentation to our network of investors for an M&A needed to enact their vertical integration plans. In that process we applied our vetting procedures to ensure the company met investor requirements in order to find investors who were the right fit. In that regard we performed the following services:
Developed a pro forma for each business entity upon which a valuation for the company as a whole would be based
Recommended the corporate structure for the company to adopt
Made key personnel recommendations
Set up the procedure for appointing an Advisory Board
Prepared investor Pitch Deck and Executive Summary presentations
Contacted our investor network and set up calls between Seller and strategic prospects
And, as the funding discussions evolved into an M&A transaction, facilitated the negotiations between the parties throughout the entire process through closing
The Buyer
The buyer that emerged from our search was an established MSO in several states and was looking to the promise of the state, on the verge of voting in Adult Use, and other Mid-Western states for expansion. The buyer had cash, well documented operational best practices and had valuable experience in other states that were transitioning from Medical-only to recreational use.
The Buyer's objective:  Expand its market coverage throughout Michigan to establish a strong foothold in the face of pending legalization of Adult Use. Lessons Learned from 2021 Cannabis Transactions
The Deal:
Structuring the deal requires attention to every detail and patience as the Due Diligence Process uncovers weaknesses that must be addressed to the satisfaction of both parties. From the back and forth negotiation process we found that both parties were motivated and there was a logical fit. As the months rolled by, however, the inevitable conflict was brewing – the disagreement over the valuation and percentage of ownership that became the main stumbling block of the various revenue/cashflow substantiation and deal-timing issues that surfaced during that courting process. Realizing a potentially deal-breaking showdown could come we helped both parties with the key element in any negotiation, building the personal relationships to build trust. Building the trust it takes to get over the hurdle of a seller losing control of all that the management team had worked so hard to build. Proposing a convertible note deal structure and credit facility that would allow the valuation issues to be established at a later date.
Finally, the structure of the deal was in place and the Buyer's offer was on the table. The Seller would receive the much-needed infusion of expansion funds in the partnership they desired from the beginning of the process. A sizable portion of the purchase price was to be in cash, running counter to the trend at the time where stock was used to cover a disproportionate amount of the transaction. In addition, the management team of the Seller was to be given employment contracts to continue the successful operations they had been noted for.
Oops, To Close or Not To Close:
With all the pieces of the puzzle in place on the eve of closing the transaction it was now time for our team to relax, right? Well, NO. We discovered one last thing the lawyers for the parties had failed to do – take the basic step of setting up an escrow account to handle the exchange of paperwork and transfer of funds. Getting wind of this our Managing Partner swung into action and before the Seller and the Buyer even realized there was a major last-minute problem, a credible escrow company was secured and the closing proceeded without a hitch.
The Takeaway:
So, what can we take away from this? Here are the principles our firm follows:
The Vision of the Parties – all stakeholders to the M&A transaction must have a clear vision as to the direction toward profitability the marriage of the parties will take.
Commitment – Once the decision is made that a Buyer's objectives are better served by acquiring rather than taking the path of organic growth, all key management team members must fully buy into that direction.
Prepare for Due Diligence – Sellers should be made fully aware of and be guided through the extensive due diligence investigation that will be required.
Strategy and Execution – Buyers want a future plan they can build on for growth, a strong team, and a merging corporate culture that is a good fit.
Time Kills Deals – so your advisors, lawyers, accountants and other stakeholders must realize that the price and terms of a deal don't get better over time and negotiation exhaustion kills deals.
The Only Thing Constant is Change – Target markets and target consumers change rapidly over time. Fingers must be kept on the pulse of the marketplace for the intended goods and services of the merger so that expectations from the beginning of the process remain attainable at close.
Competent Advice – a talented deal team with not only M&A experience, but also direct experience in cannabis is essential. Expectations for performance are important to clarify at the beginning of the process along with a clear understanding of the compensation the advisor will receive for the extensive services to be rendered.
Anatomy of a Highway 33 Capital Cannabis License Sale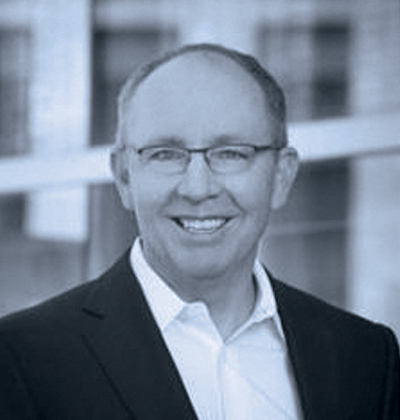 Arizona assets and licenses are in high demand. Many sellers believe they don't need to work with a banking advisory firm like Highway 33 Capital. Before we entered this Arizona license sale, the seller saw many, many letters of intent from parties that were not able to close. We brought one qualified buyer who closed in record time.
Type of Transaction
Sale of a 2021-issue rural license. In April, the Arizona Department of Health Services awarded 13 new adult-use cannabis retail licenses across eight rural counties, signaling further growth of the state's new recreational cannabis market. https://mjbizdaily.com/arizona-issues-13-new-adult-use-cannabis-store-licenses-in-rural-counties/.
Where We Added Value
Highway 33 Capital transacted the first license of this type and established a market value.  We were able to bring a professional qualified buyer to the table with the ability to not only close, (after sorting legal representation)— but to close the deal in record time. We also helped build the trust level between parties, which yielded simpler agreement terms; for example, around hold back.
Seller Profle
Seller is a single-state operator now expanding to Arizona and Illinois. Seller was attracted to Arizona's limited-license program and prospects for adding recreational use. Seller earned only one of the rural licenses for which they applied.
Buyer Profile
Buyer is a successful businessperson within and outside cannabis. Buyer was committed to establishing a sizable cultivation operation in Arizona, his home state, and concurrently purchased a warehouse-type property. Buyer looked at leasing the offsite piece of an operating vertical license—in fact he ran this option in parallel with buying—but found that the economics and risk favored license purchase over lease.
Whom We Represented
Highway 33 Capital represented the seller since we had worked on transactions in the Arizona market for the last four years, know most of the state operators, and have legacy and new qualified buyers.
Process
Early in the process we led a back-and-forth negotiation on price, which was somewhat protracted because there were no comparable transactions. The points of comparison where rural vertical licenses as well as lease rates for the offsite component of existing vertical licenses. Highway 33 Capital along with buyer and seller chose to go direct to a purchase agreement rather than sign an LOI requiring exclusivity. Both parties were willing to move rapidly and the seller did not want to shut down other bidders. Highway 33 Capital advised the buyer on legal representation who knew compliance as well as cannabis M&A. With new representation in place, parties completed and signed an agreement that: spelled out next steps, laid out a timeline, and the escrow requirements which the parties adhered to with only modest prodding required. Lessons Learned from 2021 Cannabis Transactions
Timing
Timing from Highway 33 Capital's introduction of buyer to seller to a signed purchase agreement was approximately two months. Timing from signed purchase agreement to deal close was five weeks!
Parlay
Highway 33 Capital is now working with the buyer to source debt for his cultivation build out. We are also working with the seller to sell other assets they have in Michigan and Illinois.
Current State of Debt Financing in the Cannabis Industry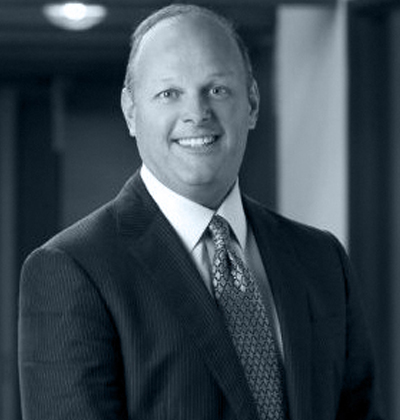 As more debt providers come online, recent multimillion-dollar debt funding among cannabis industry leaders shows that debt as a capital source for cannabis companies is a rational use of capital – potentially cleaning up balance sheets and enabling access to funding for expansion and/or the purchase of distressed assets coming out of the pandemic.
In an industry without safe banking and even federal legalization protection Mergers and Acquisitions have been the primary way to accelerate growth. Unless, that is, a cannabis operator went out to each individual legal state to go through the arduous and expensive process of complying with state licensing and local ordinance requirements. Toward the end of last year, however, the industry reached a turning point in access to capital when a syndicate of lenders provided Curaleaf with a $300 million term loan.  At the time, this was the largest and most significant debt financing an MSO was able to negotiate. Last week Curaleaf, as you can read about in a following section of this week's EDGE Briefing, set another record by receiving commitments for a privately placed debt raise of $425 million . Once again securing the largest debt raise to date, but also obtaining an 8% interest rate, perhaps the lowest rate in the cannabis industry, lenient maturity date of 5 years, and giving up no warrants in the deal. Thanks to their stronger market position this is substantiation of the trend away from equity to debt financing of the major MSOs that have cleaned up their balance sheets and solidified their market expansion plans.
Cannabis Industry Turns to Debt Financing
While the industry has been capital-constrained, borrowing against assets has been a key source available for many cannabis companies to pursue. Vertically integrated cannabis companies often have significant real estate and other assets that can be leveraged. What has changed now, though, is that more debt providers have come online over the past couple of years addressing a range of needs.  This means that cannabis companies now can refinance at more attractive rates. 
Debt Financing in Cannabis, What are the Options?
Sale and Leaseback Transactions
While Sale-Leaseback (SLB) transactions aren't technically debt they do allow companies to free up liquidity from their balance sheets without dilution. An SLB is the sale of real-estate assets to a buyer who then leases them back through a long-term lease. The upside of this alternative is that large cannabis companies increasingly have been selling their cultivation, processing and storage facilities and immediately leasing them back as a way to instantly raise tens of millions of dollars. The potential downside is that an SLB locks the asset seller into a longer commitment than other straight debt alternatives that now are likely to be able to be secured for rates similar to the SLB. It should be noted, however, that in common debt transactions lenders will be looking for more than a mere promise to repay.  A security interest and/or corporate or personal guarantee will most likely be required.
Asset-Based Lending
Based on the valuation of real estate and equipment assets, a cannabis company can typically borrow from within the range of 40% to 75% of asset value. In the case of development projects, the loan is usually based on project costs. While less typical, there are some working capital debt options in the market as well; though the availability of this option is much less than for real estate and equipment financing.
Convertible Options
Up to this point, most debt financing by cannabis companies was found in convertible note options with low conversion premiums – which essentially delay dilution of equity. The company creates a note that converts to equity, often preferred stock, at a future date based on a future valuation method. These notes, similar to promissory notes with interest payable on or before a maturity date, have given investors security that they are repaid before equity holders if something goes wrong. For both the investor and the company this note structure allows the valuation question to be answered in the future while providing needed capital to the company and a more secure instrument to investors.

MTN – Short-Term Solution to Minimize Dilution with Funding at Single Digit Rates
True, that the three alternatives listed above are considered the standard. Now, however, a new alternative is emerging, the Medium Term Note  (MTN) for companies with relatively strong balance sheets. An MTN is an alternative to traditional long-term and expensive short-term financing – to aid a company with such objectives as accelerating a growth strategy, facilitating a roll-up M&A strategy.
An MTN is essentially a bond issuance through investment bankers and funded by private institutional sources, in the range from $20M to $100M+, with specific characteristics to facilitate being issued quickly in order to take advantage of temporary market opportunities.
The key is to effectively customize the MTN with characteristics most advantageous to the issuer that appeal to the strategy of an investor. This results in rates typically lower than other forms of debt financing. With our network of institutional funding sources for MTNs we provide an overview of the funding need and the upside for investors.  Then, we assist the issuer with legal, accounting, underwriting, and rating services in order to begin the preparation of the offering.
For companies seeking debt, the following are key considerations:
Most cannabis debt providers will require personal guarantees (PG) from principals. This is always a tough decision for founders and one that carries real risk. Are you willing to PG the debt?
What assets does the company have? Or is purchasing? Real estate, equipment, accounts receivable, other assets?
Does the company have existing debt? And how much debt can the company take on while not taking undue risk with cash flow?
For investors who are considering lending to cannabis companies the following are key considerations:
What are the credit scores of the principals? Is there any credit data on the company? How timely do they pay their payables, for example?
What is the company's existing cash flow? How realistic is the projection for future cash flow?  This is significant in the current state of the cannabis industry because interest payments aren't deductible for tax purposes due to 280E.
How will the company use the funds? Is the use of funds realistic?
What security will the investor have that they can recover funds if the loan isn't repaid? PG? Cross-corporate guarantee? First lien on assets?
Does the management team have the right experience for the type of project/company that they want to be?
Does the company have its state and local cannabis licenses? If real estate is involved, what is the status of current local permits?
Finding The Right Fit for Your Investment Strategy
Given these considerations, what we take into consideration to guide the investors from our network as they examine debt financing opportunities boils down to this. For investors, finding the right fit for your strategic investment portfolio; or, for cannabis operators seeking the correct way to appeal to a source for your growth funding, our guidance comes down to: clarifying the investment needs and objectives of all parties; determining the real value in the business by calculating a well-substantiated valuation; and, matching the right investors with the right funding opportunity – the right operators whose objectives and scalability are a fit for the investors' portfolios.
Investor takeaway 
Unlike all other major industries, cannabis capital markets are constrained in a way that does not reflect industry potential. Even with federal legalization of Hemp, there is still uncertainty and hesitation by large capital sources to provide both debt and equity.
At Highway 33, we see these challenges daily in our role as an investment banking intermediary as we arrange for the funding of growth companies in the cannabis and hemp markets via M&A, asset sale/purchase, and debt transactions. It is still the case that very few institutional sources of capital are active in the cannabis space. Finding the right fit for your strategic investment portfolio, or the proper way to appeal to a source for your growth funding comes down to clarifying the investment needs and objectives of all parties, determining real value in the business by calculating a well-substantiated valuation, and matching the right investors with the right funding opportunity – the right operators whose objectives and scalability are a fit for investors' portfolios. Lessons Learned from 2021 Cannabis Transactions
How We Can Help
At Highway 33 Capital Advisory we excel at structuring deals to meet client investment strategies in emerging opportunities with our core expertise in Cannabis along with other highly regulated markets in the fields of Pharma, Biotech, Healthcare, Agtech, Clean/ClimateTech, and CBD/hemp companies. We specialize in thoroughly vetted companies looking to drive growth and enterprise valuations through M&A, non-dilutive debt financing and/or capital investments ranging from $5M to $100M+. Lessons Learned from 2021 Cannabis Transactions
Let's talk about putting the power of this expertise to work for you as a Sell-side or Buy-side client.