How that is reflected in the investment marketplace is that while IPOs in digital health are down over all, deal size and market cap continue to grow in the segment of Healthcare investment directed at Fintech, as measured by VC and PE investment to date: Fintech in the Healthcare Medical Payments Ecosystem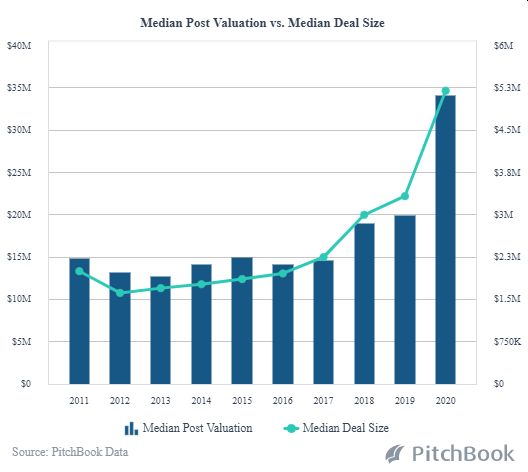 What's Driving Healthcare Payment Innovations
Fintech in the Healthcare Medical Payments Ecosystem
What is propelling these advancements is in large measure due to the fact that the burden of paying a larger share of increasing medical care costs is falling directly on the patient.  From ever-rising premiums and out-of-pocket costs to the growth in health plans with high deductibles, patients are either lapsing into mounting medical debt or avoiding needed care altogether.  According to eHealth, in 2018, the average annual deductible for individual health plans was $4,578. The ripple effect of this growing problem affects employers who are seeking/mandated to seek more affordable healthcare options to providers struggling to reduce bad debt, longer payment cycles and higher administration costs.  As more of the payment burden falls back on the patient the complexity of the billing process, with longer payment cycles being experienced than insurance companies would provide, reveals that the costs and burden of traditional paper billing are becoming untenable for providers.  Add the complications brought on by COVID-19 into the mix and you see that more agility is needed in providing quality, timely patient solutions while truncating the provider revenue cycle. Fintech in the Healthcare Medical Payments Ecosystem
Emerging Solutions
There is a major disruption going on in the industry that accounts for 18% of the nations total GDP. That is, Fintech being applied to the emergence of a Healthcare payments ecosystem – innovative business models and new technologies that are eliminating inefficiencies within the current system, and challenging traditional payment models.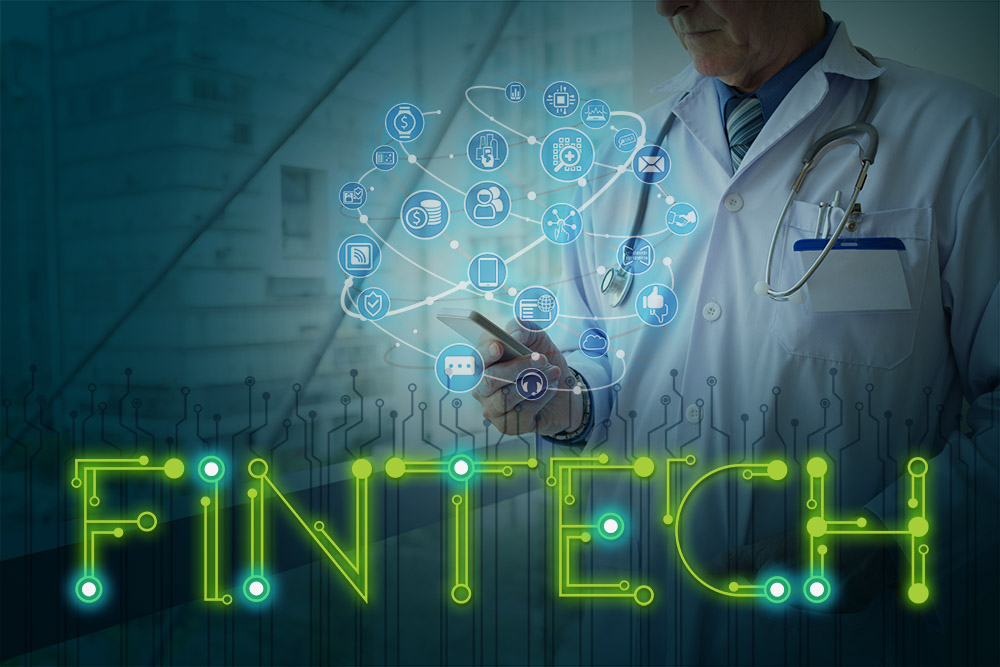 In a previous Edge newsletter we described where the smart money was heading into the digitization of biotech – a transformation in patient-centered diagnostics and therapeutics outcomes that Millenials, on one end of the spectrum, and the aging Baby Boomer population, on the other, are demanding.
That healthcare IT in general is one of the hottest investment segments is borne out by VC investment strategies that Preqin Ltd. reports VC dry powder rose for a seventh consecutive year to roughly $276 billion in 2019, while another $21 billion was raised in Q1, 2020. The vertical categories that garnered the most funding were enterprise SaaS, Fintech, life sciences, and Healthcare IT.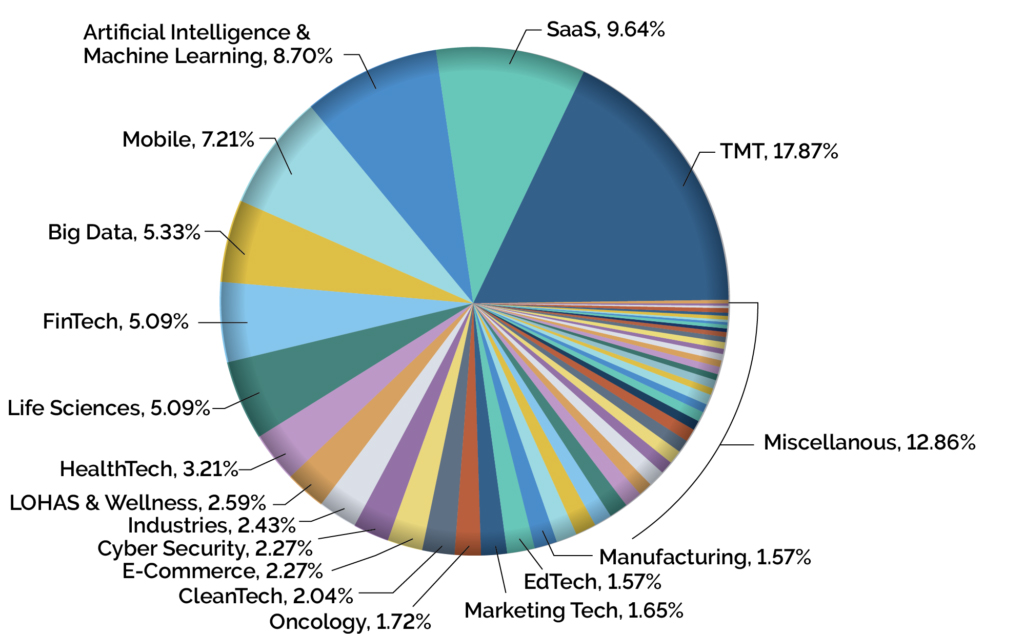 In this article we look at the impact of digitalization on critical Healthcare services that hold the potential for more immediate return for investors. Those innovations include AI, machine learning, mobile apps, and blockchain that streamline the flow of communications and transfer of money between payers and providers. This is happening at an accelerating pace as consumers demand more immediate access to their own health records and the ability to handle healthcare transactions literally from the palm of their hand.
Fintech is providing solutions for beleaguered providers that are seeking to institute new processes to address high losses, high costs, and long payment cycle times.  Here are some of the companies that are attracting investment funding for their innovative approaches to relieve the payments burden that is straining the entire healthcare value chain.
Oscar Health – founded in 2013 addresses the problem of providing patients with easier access to healthcare options. The company is now worth over $3.2 billion, with 420,000 members, having attracted a recent investment by Alphabet of $375 million.
Zelis – delivers real-time, integrated electronic payments solution for in or out-of-network medical and dental claims.  With access to more than 1.5 million providers and a proprietary payments network of 700,000 contracted providers Zelis merged with RedCard resulting in further broadening its healthcare payments platform.
Solera Health – connects providers, payers and patients with diabetes prevention programs available in their area. CB Insights notes that after an infusion of $3 million last year, another $4 million round was secured from return investors BlueCross BlueShield Venture Partners and Sandbox Ventures.
Wellth – which focuses on improving patient adherence by paying people to make healthier choices, raised $2 million recently.  According to CB Insights, funding was contributed by AXA Strategic Ventures (ASV), multinational insurance firm AXA with B-Fore Capital, I2BF Venture Capital, Beta Bridge Ventures and AltaIR Capital contributing.
And, Ascension Ventures was part of a $51 million series E funding round in Olive, a company that provides a revenue cycle and patient payment experience platform.
Blockchain in Healthcare Payments
Blockchain in healthcare is all about secured data sharing – safely exchanging financial data with suppliers without the need of going through a third party such as a bank.  It is already proving to be an effective tool in preventing data breaches and cutting costs by improving the accuracy of medical records.  Millions are being invested in the healthcare and pharmaceutical industries in blockchain, a level of rising investment that Digital Authority Partners projects will reach $890 million by 2023.  Firms like GemOS with deep learning AI tools like DreamQuark provide reliable data share as well as maximizing clinical knowledge and the timing of decision making by providers.
We will have more to say about Blockchain in the healthcare industry in a coming issue of this Edge Newsletter
Profiting from the Digital Transformation in the Healthcare Payments Ecosystem
Here are the characteristics we encourage our investors to look for as they assess the investment opportunities digitalization is bringing to this once tradition-bound industry.
The technology – critical, naturally, to thoroughly understand the technology and its place in the client's investment strategy.
The team – how comfortable is the investor with the caliber and experience of the management team and how convincing is their dedication to change/improve people's wellbeing?
Credible funding plans – is there a clear and attainable path toward improved EBITDA?
Risk Assessment – what is the type of risk the investor is willing to take?
Timing – is investment prudent now before the onset of future risks?
Exit – understand the company completely from their patent protection to the acumen of their management team to accomplish their exit strategy.
Legal advice – consult with a law firm skilled in structuring legal documentation associated with the level of risk of the investment being contemplated.
A Competent Investment Advisory – preferably an advisory experienced in the healthcare industry that is thoroughly familiar with the industry trends that will affect future ROI.
Investor Takeaway
The investment opportunities in Fintech advancements in the Healthcare market are vast and evolving quickly.  This is taking place in an industry where, according to Rock Health, while the consuming public prefers electronic medical billing and payment options nearly all providers still use some form of paper-based medical billing and patient collections.  This segment of an industry that accounts for 18% of America's GDP represents growth capability worthy of careful consideration relative to your investment portfolio strategy.  
How We Can Help
At Highway 33 Capital Advisory we excel at structuring deals to meet client investment strategies in trending segments like Fintech in Healthcare as well as our core expertise in highly regulated markets that include; Biotech, SaaS, CBD/Hemp, Cannabis and ancillary tech companies.  We provide investors with thoroughly vetted companies looking to drive growth and enterprise valuations through M&A, non-dilutive debt financing and/or capital investments ranging from $5M to $100M+. Let's talk about putting the power of this expertise and our network to work for you.