Advisory
Process Overview:
Vetting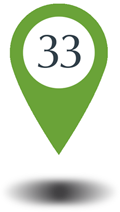 Options and opportunities.
highway 33 vetting Whether you're looking to scale, turnaround, increase valuation in preparation for future M&A opportunities or seeking other options – we begin by identifying long-term business value. Then help you decide which options and opportunities are right for you. Buy-side or sell-side, we're on your side.
Vetting first. Introductions second.
Like anyone else, investors want to know who they're talking to. And because our markets are sometimes volatile, it's critically important to manage risk for our investor network. That's why the Highway Edge begins with a comprehensive vetting process. Every potential seller goes through this process.
Before we agree to represent a sell-side client for M&A or debt financing or fundraising, we analyze their operation, selecting only companies who have already demonstrated their market-leadership potential.
The seller doesn't want to waste time either. So, before making introductions, we also research and create a short-list of potential investors from the 10,000s in our network: HNWs, Family Offices, PE firms, VC Firms and Special Purpose Funds. We narrow the field to several hundred. Including only those we know will be interested in the industry sector, have the industry experience and sufficient dry powder to provide the growth capital required by the sell-side client.
Finding the right match is key to both sides' success. Get the Highway Edge.
For Your Custom-Tailored Investment Advisory Services >>>