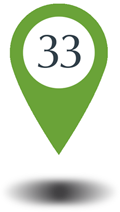 The Hemp/CBD market is predicted to be nothing short of enormous.
BDS Analytics and Arcview Market Research, leading cannabis researchers, project the market for CBD sales in the U.S. will surpass $20 billion by 2024. With the passage of the 2018 Farm Bill, hemp was legalized, nationally. CBD products are sold in all 50 states. With a trend toward general retail stores, like Kroger, Walgreens, CVS, GNC, the list grows daily. highway 33 cbd market
Cannabidiol (CBD) is known for its health benefits, not producing the "high" associated with THC. The average CBD consumer is 40 years of age with an upscale education, employment and income.
Learn more about CBD/Hemp and the Canna Debt Fund here.